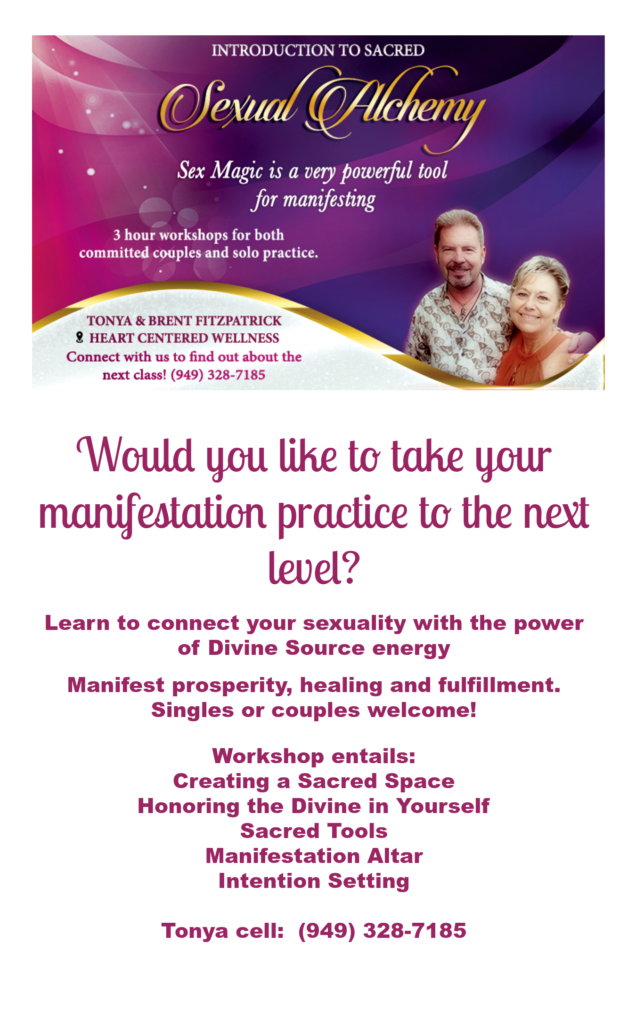 Are you curious about Sex Magic?
Take your manifestation practice to the next level……connect with the Divine through the power of sexual energy.
Join us for an Introduction to Sacred Sexual Alchemy in time for the February Full Moon. Be prepared to manifest your deepest desires the week before Valentine's Day, a time of love and romance.
Manifestation magic is most potent on the Full Moon. February's Full Moon begins February 9 and is known as the Snow Moon. Some Native American tribes also refer to it as the Hunger Moon or Storm Moon. Are you ready?
The introductory workshop will be held Saturday, February 8, 2020 at 6pm in Rancho Santa Margarita, California. The evening will begin with sharing Cacao, energetic clearing and a brief chakra meditation to set the tone. You will receive simple instructions and receive a PDF download for reference purposes.
Contact Tonya Fitzpatrick to register: EnergeticMarketServices@gmail.com or call (949) 328-7185
Space is limited – hold your spot with pre-payment: